Looking for quality artificial turf? Just Quality are South Australia's leading artificial turf experts. See our range of quality turf below.
INSTANT LUSH GREEN FOR YOUR HOME WITH ARTIFICIAL TURF ADELAIDE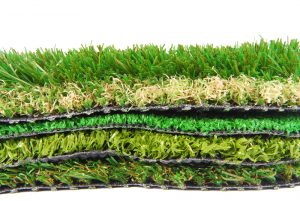 Our quality synthetic turf instantly transforms your home. With a wide range of options and styles to suit any home, have peace of mind knowing your lawn will not only look great but will also stay durable in the harshest conditions.
We proudly supply and install the highest quality artificial turf Adelaide-wide. We offer a 10-year warranty of all of our artificial turf products, giving you total peace of mind when you choose Just Quality.
Our synthetic turf is very much comparable to the appearance and underfoot feel of natural grass. The biggest benefit of artificial turf is the removal and hassle of watering, mowing, and use of harmful fertilisers and toxic pesticides that may put your family and pets in danger.
Get in touch with us today to learn more about why we are the leading supplier and installer of artificial turf in Adelaide wide and let's turn your backyard into a year-round green haven.

Green backing that helps reduce heat

Cooling Element that lowers heat absorption by up to 10%



Low maintenance, save on water bills


5 different varieties to choose from
WHY IS DECITEX (DTEX) VITAL WHEN CHOOSING YOUR NEW ARTIFICAL TURF?
What is Dtex? – Decitex is a unit of measurement that indicates the linear mass of yarn in decigrams, per 10,000 metres. In other words, it relates to the weight, or density, of the yarn used to make artificial turf.
Why is Dtex important? – Decitex is important because it gives an indication of the density of the fibres. The denser the fibre, the more hard-wearing the artificial grass. It is important to consider the decitex to ensure that you have chosen a turf that will be capable of withstanding the level of usage required.
How does this effect you? – Choosing a turf with a decitex that is too low will result in a poorly performing lawn, one where the fibres will become damaged and lose their verticality, which is a key feature of a realistic-looking turf. The greater the pile density, the lusher the turf will look. The lower the pile density, the sparser and thinner the turf will look. The higher Dtex in Artificial Turf means better standing ability, increased wear resistance, and a denser touch feeling. Just Quality is proud to be the market leader in this field!
THE 'V' SHAPE FILAMENT DIFFERENCE
There are many shapes of artificial grass fibres. The V-shape artificial grass fibre is one of the most popular fibres and the best performer on the market. V-shape artificial grass gets it strength in memory from a high denier and the V-shape. Imagine taking a piece of paper and trying to get it to stand up between two books that are laid flat holding the base in place. The paper will fall over and look limp. Now imagine taking that same piece of paper and folding it into a V-shape. The paper will stand up on its own. The V-shape fibre works in a very similar way.
V Shape blades make your lawn stand up straighter and spring back more quickly in heavy traffic areas.
V Shape artificial turf has a higher wear tolerance and will look great for many years to come.
Quality Outdoor Turf proudly uses the V-Shape filament on all our range of turfs.
WHICH TURF IS RIGHT FOR ME?
We want you to be informed of your choice before buying your artificial lawn, that's why we want you to read our turf comparison table below.
It gives you all the details you need to make a choice for your artificial lawn needs! From the pile height to the yarn colour and the density of the yarn – we show you the difference!
We recommend you use this table to choose the type of turf you're after for your home. We want your home to stand out from the rest, and the best way to do that is with our artificial turf!
| Name | Yarn Count | Yarn Material | Yarn Color | Pile Height | Yarn Density | Roll Length | Roll Width |
| --- | --- | --- | --- | --- | --- | --- | --- |
| The Hardy Lawn | 9000 DTEX | Straight PE + Curled PP |  Four Tone Color Mix | 28mm | 16,800/m2 |  25m |  2m or 4m |
| The Weekender | 11,000 DTEX | Straight PE + Curled PP |  Four Tone Color Mix |  35mm |  18,900/m2 | 25m | 2m or 4m |
| | | |
| --- | --- | --- |
| Name | The Hardy Lawn | The Weekender |
| Yarn Count | 9000 DTEX | 11,000 DTEX |
| Yarn Material | Straight PE + Curled PP | Straight PE + Curled PP |
| Yarn Color |  Four Tone Color Mix | Four Tone Color Mix |
| Pile Height | 28mm | 35mm |
| Yarn Density | 16,800/m2 | 18,900/m2 |
| Roll Length |  25m | 25m |
| Roll Width |  2m or 4m | 2m or 4m |
Our expert team is here to help you every step of the way when transforming your home with artificial turf. Adelaide homeowners will get the very best in service from our professionally trained and experienced team.
We understand the needs of every space are different plus with many types of materials and densities available, you might be feeling overwhelmed by the choices. We will discuss the options you have to achieve your desired look, ensuring your artificial turf blends seamlessly with your outdoor space.
We'll provide you with a free, no-obligation assessment and then our team will visit your home for measurements of your yard. When it comes to installation, we'll work around your schedule to set a convenient time and date.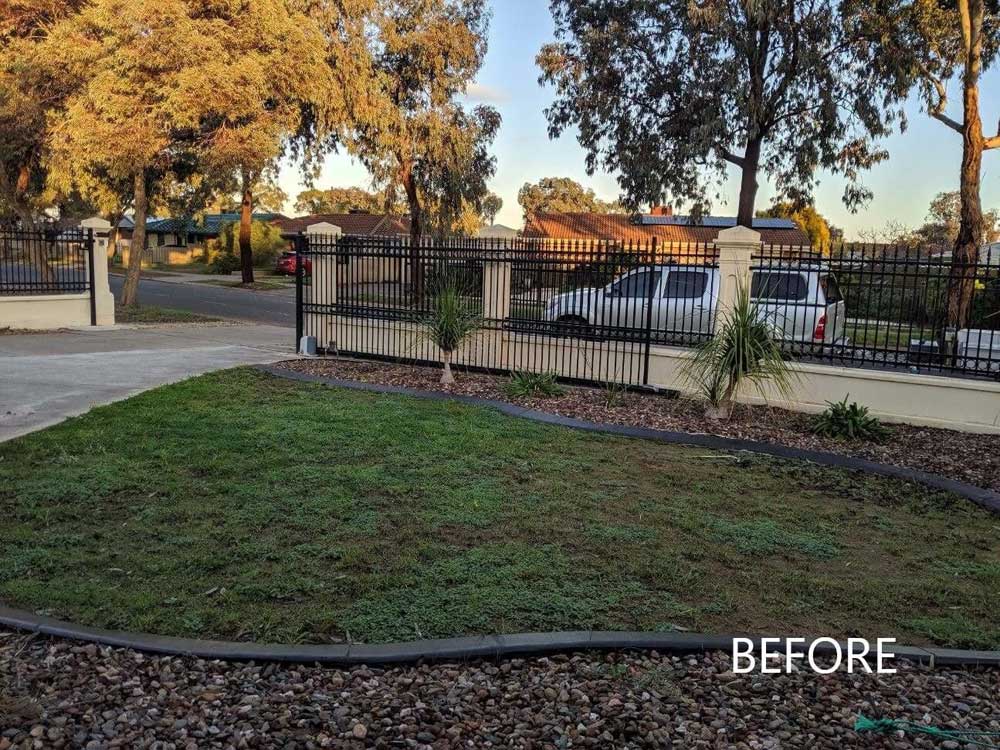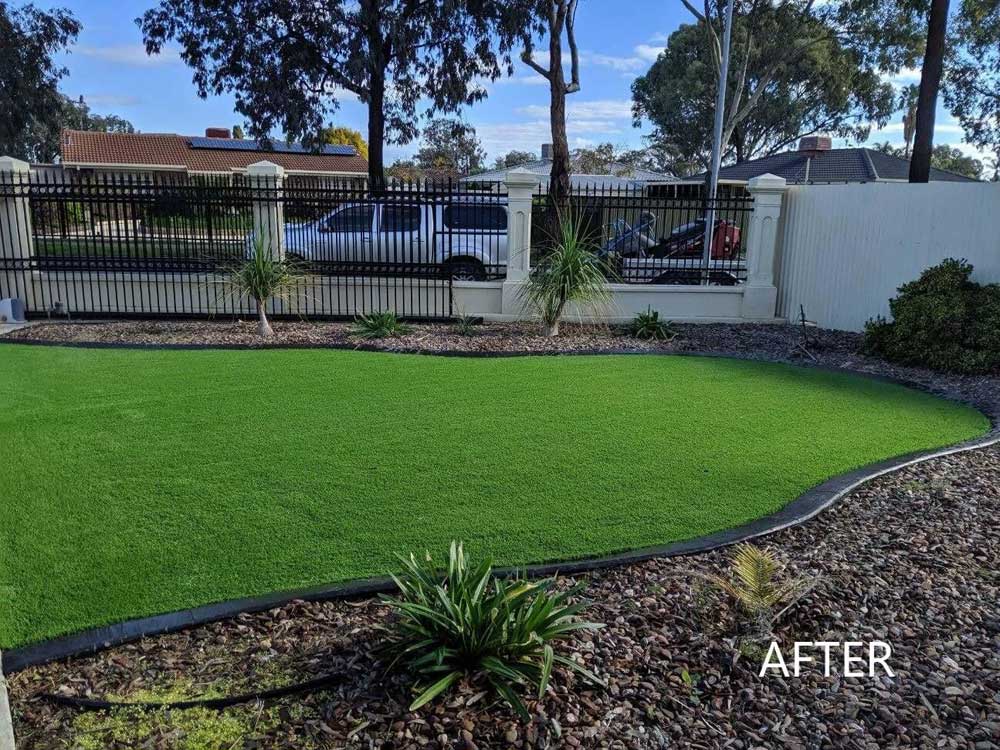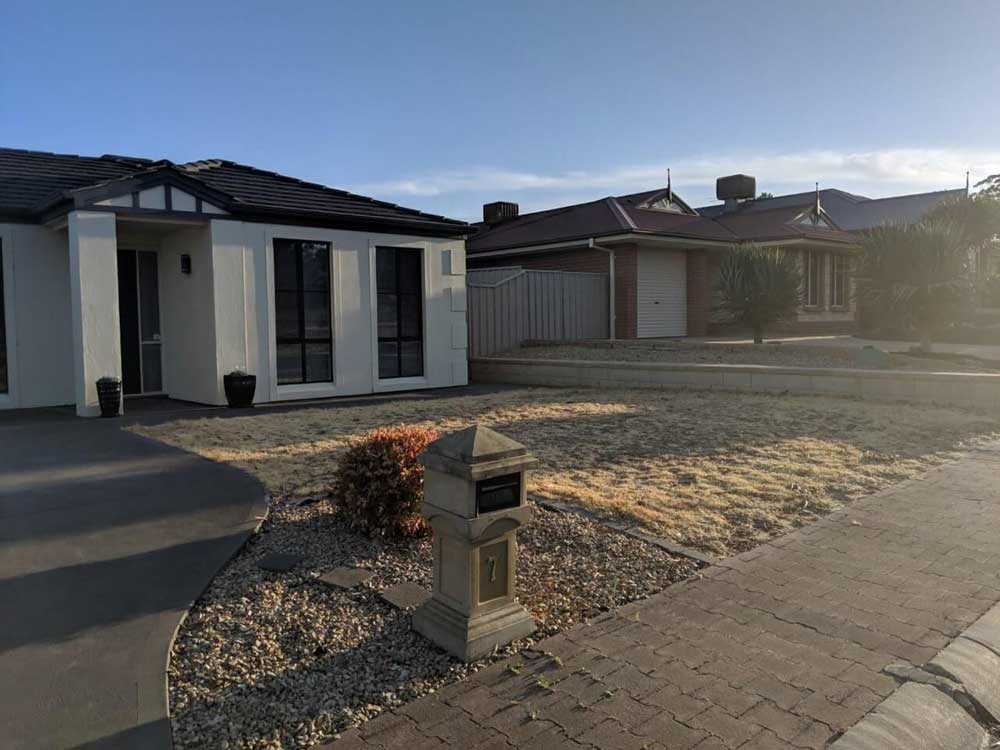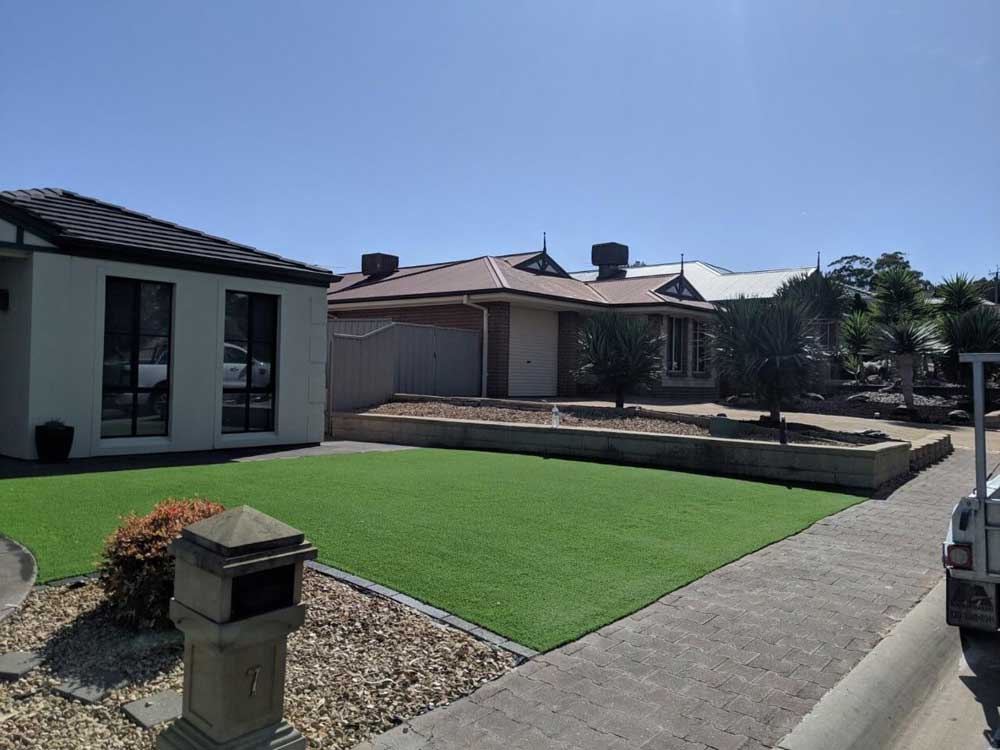 Install now & pay later on our entire product range.
Defer your first payment by up to 6 months & get up to 60 months interest free!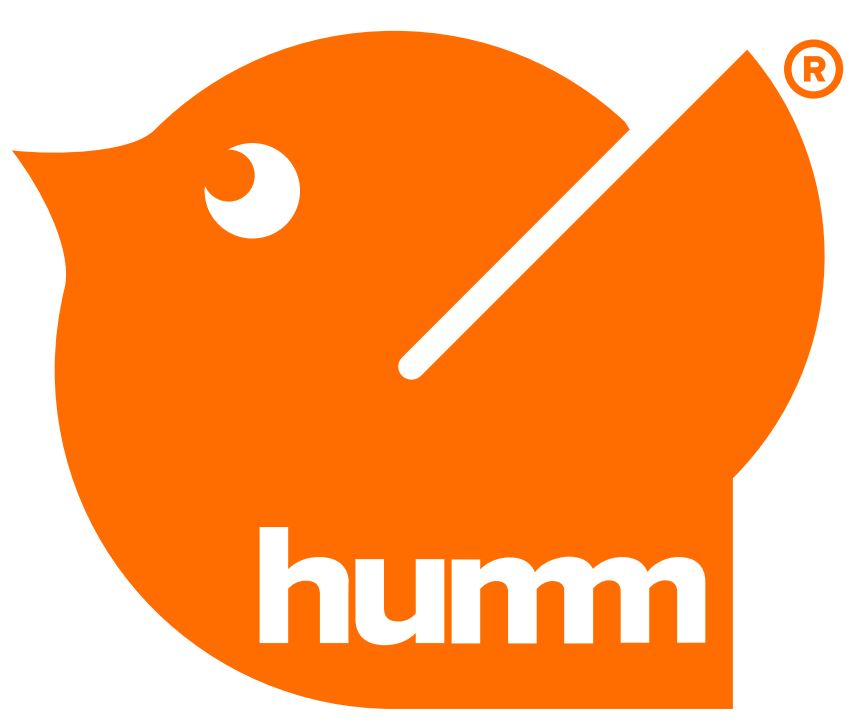 WITH ALL OUR TURF PRODUCTS
THE BEST ADELAIDE ARTIFICAL TURF ON THE MARKET!
All our turf products come with a 10-year warranty.
SEND US A MESSAGE AND WE'LL GET BACK TO YOU AS SOON AS POSSIBLE