Looking for stylish and affordable plantation shutters?
Just Quality have a range of styles and options to suit your home.
WHY CHOOSE BI-FOLD PLANTATION SHUTTERS?
If you have large windows or doors, our bi-fold plantation shutters are a convenient way to keep your home decorative while choosing to keep the light in or out. This style contains shutter panels that are hinged together, meaning when they open, they fold against one another. 
Not only are bi-fold shutters used for windows, but they're a perfect solution when used as a room divider to keep privacy in. Our bi-fold shutters are supplied with a pelmet and bottom rack to allow the panels to move freely. 
Just Quality Adelaide has a unique and easy process for selecting the right plantation shutters for your home. All of our bi-fold plantation shutters are measured, made, and installed to your specific requirements. Throughout the whole experience, you'll be in good hands with our expert technicians.
Ready to make your home feel more comfortable and stylish? Our custom bi-fold plantation shutters are an affordable and versatile way to go. Not only will they help increase the value of your home, but they also give you an element of control with privacy and adjust the lighting as you see fit.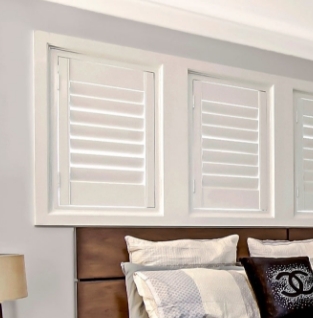 WITH ALL OUR PLANTATION SHUTTERS PRODUCTS
YES YOU HEARD THAT RIGHT! WE GIVE SO MUCH VALUE TO OUR CUSTOMERS!
All our plantation shutters products come with a 15-year warranty.
SEND US A MESSAGE AND WE'LL GET BACK TO YOU AS SOON AS POSSIBLE