Looking to have your home re-roofed? Just Quality are the leaders in roofing replacement Adelaide wide. We use high-strength products that are designed to keep your roof safe and secure against the harshest conditions.
Just Quality are the expert in roofing replacement. Adelaide homeowners can rely on us to provide the most cost-effective and highest-quality solutions, with no job being too big or small for our experienced team.
We only use Australian-made BlueScope Colorbond Steel, so you can rest assured knowing your new roof will be built to last, even in the harshest environments. A low-maintenance roofing product, your new roof will continue to look good for years to come. We know our roofing replacement product is the best on the market and that's why we offer a generous warranty of up to 36 years on materials and workmanship.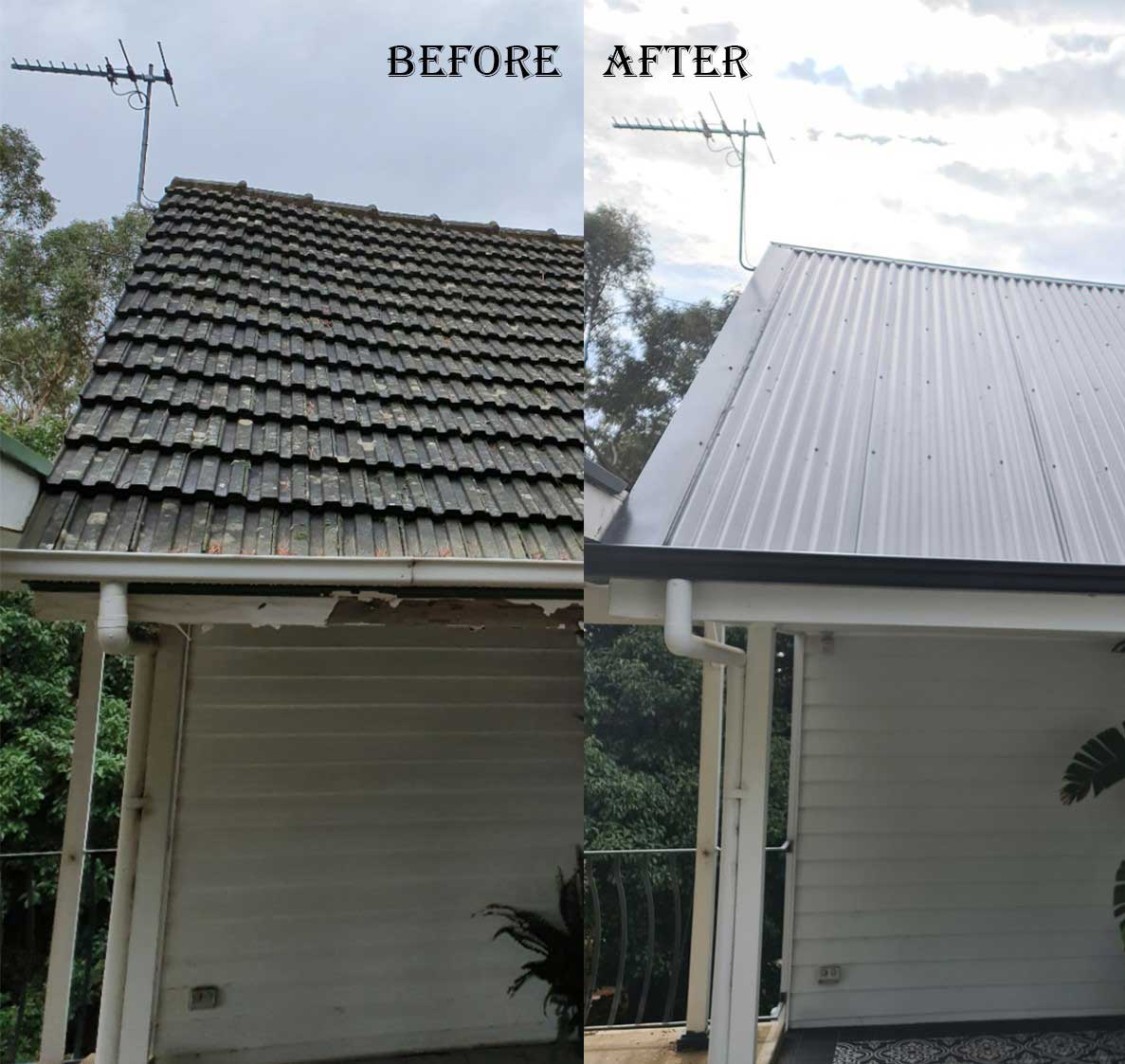 WE CAN REPLACE YOUR GUTTERS AND ROOF INSULATION
Not only can we provide you with reroofing, but Just Quality can support you with replacing your existing gutters and downpipes, roof insulation, and cap existing facias for a modern aesthetic.
For added durability, we can also reinforce the existing roof with additional purlins.
WE OFFER REROOFING ADELAIDE WIDE
Whether your old roof is looking tired, is damaged or you just want to update the look of your home, Just Quality are your go-to roofing replacement experts in Adelaide. When you get in touch with our friendly team, you can expect us to conduct a comprehensive inspection and evaluation of your roof plus we offer transparent quoting and clear communication all the way through your project.
We understand replacing your roof is a big investment so we're here to guide you through the entire process, giving you peace of mind that you are in safe hands with Just Quality. Get in touch with our team today to discover why we are the leaders in roofing replacement Adelaide wide.
WHY YOU SHOULD CONSIDER RE-ROOFING
There are many reasons why you might need to have your roof replaced. Whether your home needs a facelift or there is structural damage, replacing your roof may be more cost effective than repairing it. A full re-roof will fix any potential problems, particularly structural issues and give your home more curbside appeal. In addition to protecting your home, you may consider replacing your roof to increase the value of your home, particularly if you are considering selling. Our experienced team are here to help you, offering expert advice on the best options for your home and budget.
15 YEARS FOR ROOF RESTORATION
UP TO 36 YEARS FOR GUTTERING
UP TO 36 YEARS FOR RE-ROOFING
PROVIDING HIGH QUALITY ROOFING SERVICES IN ADELAIDE
All our roofing services come with up to a 36-year warranty.
SEND US A MESSAGE AND WE'LL GET BACK TO YOU AS SOON AS POSSIBLE