Looking for stylish and affordable plantation shutters?
Just Quality have a range of styles and options to suit your home.
WHY CHOOSE HINGED PLANTATION SHUTTERS?
Make a change to your home by adding style and privacy with the help of timeless hinged plantation shutters. Mounted to the sides of a window using hinges, hinged plantation shutters can be opened and closed to cover or uncover the window. Not only are they used to control light, but they're also for decorative purposes and to keep the warmth or cool in. 
This style and design are primarily used in tropical locations, as it's a great way to filter your home and enjoy the warm weather. All of our hinged shutters are custom-made and available in various colours to suit your decor. 
Hinged panels can be used on all different window types, and we can custom-make them to your specifications. You can choose which way the panel hinges and each panel can be as wide as 750mm and as high as 1500mm before needing a mid-rail.

Hinged plantation shutters are a popular option for homeowners who want to increase the value and appeal of their homes within a budget. 
Our professional installation experts at Just Quality can help you with custom-made and easily designed hinged plantation shutters for your home. We offer an obligation-free measure and assessment to ensure the very best fit and make for your windows.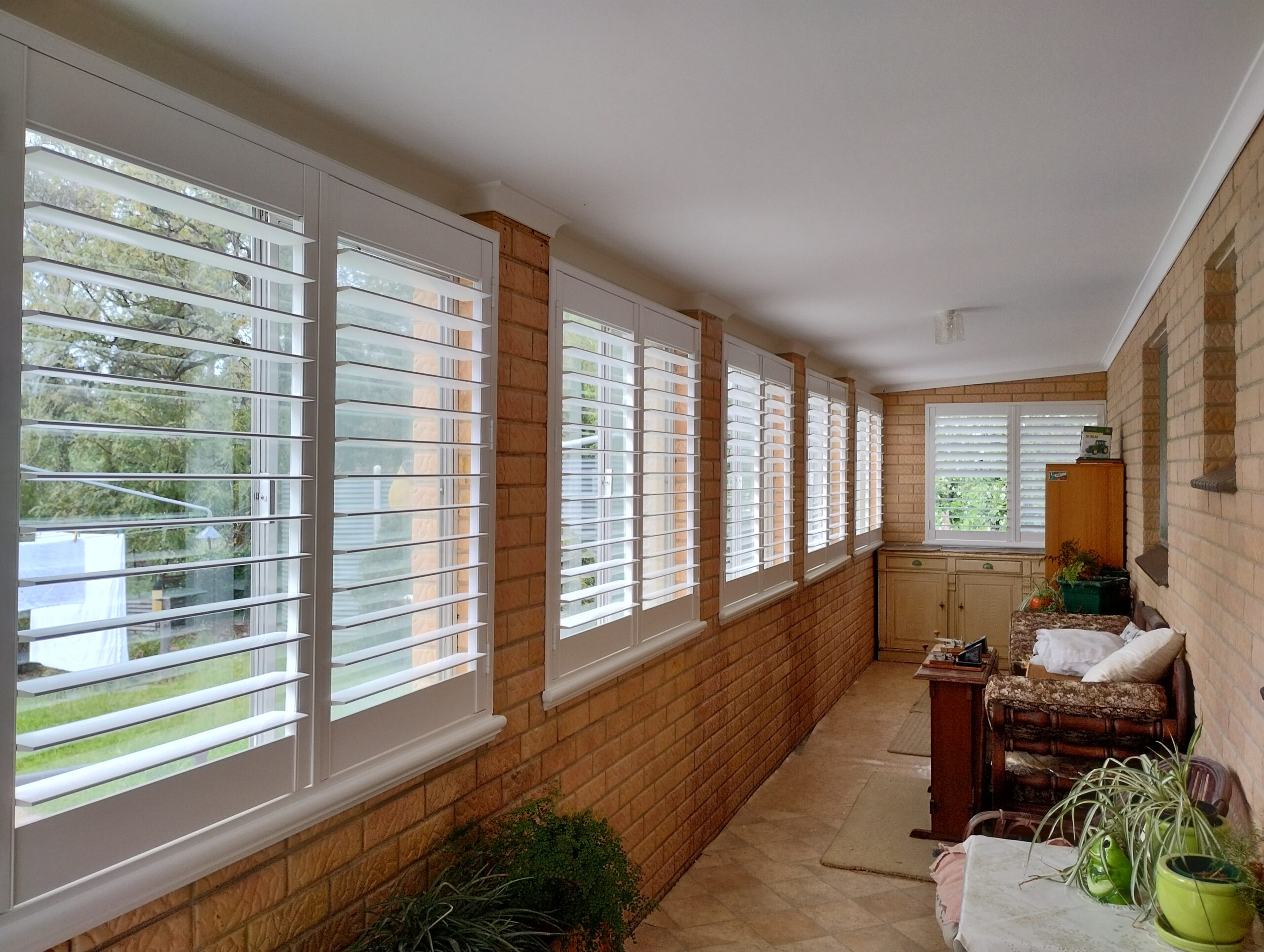 WITH ALL OUR PLANTATION SHUTTERS PRODUCTS
YES YOU HEARD THAT RIGHT! WE GIVE SO MUCH VALUE TO OUR CUSTOMERS!
All our plantation shutters products come with a 15-year warranty.
SEND US A MESSAGE AND WE'LL GET BACK TO YOU AS SOON AS POSSIBLE