Spick And Span
Whether you live close to the beach or in the heart of Adelaide, outdoor blinds can get dusty and dirty from time to time. Like any home improvement project you purchase for your home, you want to ensure your investment is worth it (and clean!). So, to ensure your outdoor blinds are kept up to spick and span, here's our handy guide for how to keep your Just Quality outdoor blinds clean for the years to come.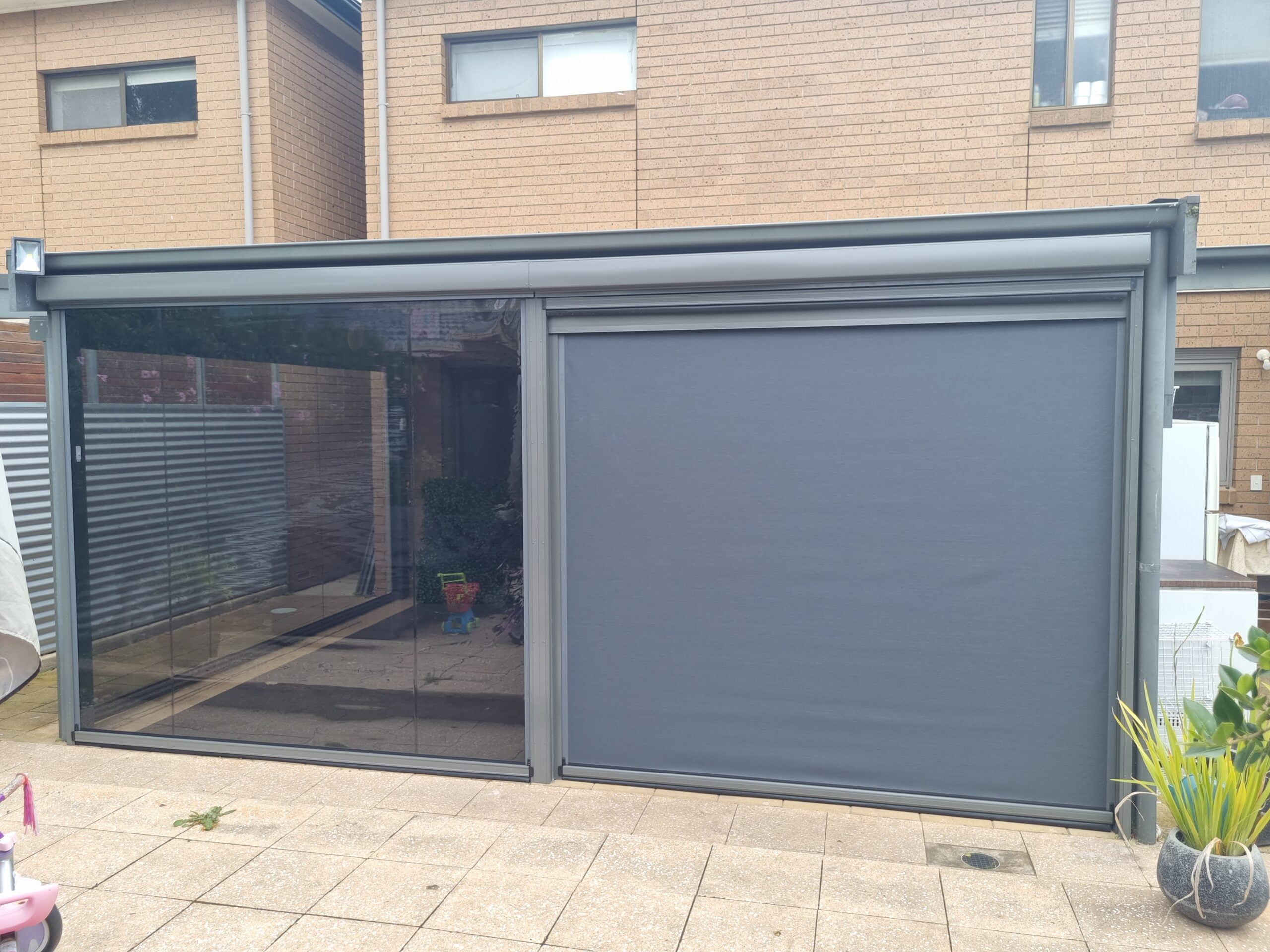 As we all know, maintenance can sometimes be a daunting and time-consuming task, especially when all you want to do on the weekend or your day off is relax and spend time with yourself, family, or friends. Thankfully with our outdoor blinds though, you won't need to do too much to keep them clean. It's a piece of cake! If you're looking for maximum cleanliness, we recommend cleaning them every week, though once a month or once every few weeks is still good to keep it maintained.
How To: Keep Your Mesh Blinds Clean
When it comes to cleaning your mesh blinds, we suggest;
Remove any solid chunks of debris before you start wiping.
Use hot soapy water with a gentle microfibre cloth or soft bristle brush to remove any stains and impurities.
Alternatively, you can use an outdoor blind cleaner called 'Swiftee' if you have it handy, but warm soapy water will do.
When cleaning your mesh blinds, there's no need to push the cloth or brush too hard, just enough pressure to get any grit off.
Depending on how many blinds you have, each blind should take just short of a few minutes to clean.
How To: Keep Your PVC Blinds Clean
When it comes to cleaning your PVC blinds, we suggest;
Remove any solid chunks of debris before you start wiping.
Use a soft clean cloth to polish the PVC.
You can use warm soapy water if you need to, but a soft clean wet cloth should do the trick.
As PVC blinds are transparent, it'll be obvious if there's lots of dirt, dust, or stains. We recommend cleaning this often to prevent it from looking messy and dirty
General Maintenance: What To Do, Not To Do, And What To Avoid
Never use oil-based lubricants on any of our blinds, as this will damage the spline and clog dust within the track, thus preventing them from operating smoothly.
If you're using a pull stick for our manual blinds, do NOT attach the pull stick to the inside latch of the bottom bar. This can damage the latch, so we suggest attaching the pull stick to the bottom bar directly.
Do NOT use window cleaning detergents or sprays on PVC blinds.
Avoid operating motorised blinds in windy weather, as the motor will have difficulty moving the blind whilst wind pressure is against it.
Do NOT use a high-pressure hose, stiff brooms, or rough cleaning products on both mesh and PVC blinds.
Avoid rolling up blinds when the material is wet. This is to make sure no mold or mildew develops due to moisture trapped within.
With strong windy weather, do NOT leave your blinds halfway. Instead, your blinds should be fully retracted during strong windy weather.
For hand-operated manual (spring-balanced) Ziptrak outdoor blinds, always operate the blind from the centre (this will ensure the material rolls evenly onto the top tube)
If you see a stain on any of your blinds, clean it as soon as possible to prevent a gritty, tougher stain
Avoid letting debris such as bird droppings or food & beverages set on your blinds. We highly recommend cleaning this sooner rather than later to avoid gritty stubborn stains
For any further questions about your Just Quality outdoor blinds, please call us on 1300 813 813. If you're interested in our outdoor blinds, please enquire online via our website here, or call us on 1300 813 813. We'd love to help with your next home improvement project!