Patio Blinds Adelaide are the perfect addition to your patio. Not only do they complement the area perfectly. As a result allowing it to act almost like an indoor area. But it also acts just like an extension of your house. Providing the ideal indoor and outdoor entertaining space.
Your patio blinds won't just help during summer, they can also be used during the cooler months to enclose what is usually an outdoor area, letting you keep the whole area warmer and be much more comfortable during winter.
After you purchase patio blinds you'll be able to use your patio area year-round for relaxing, or for entertaining guests. This can also reduce energy bills, as the blinds are able to trap hot air in a pocket outside, instead of the air immediately escaping outside.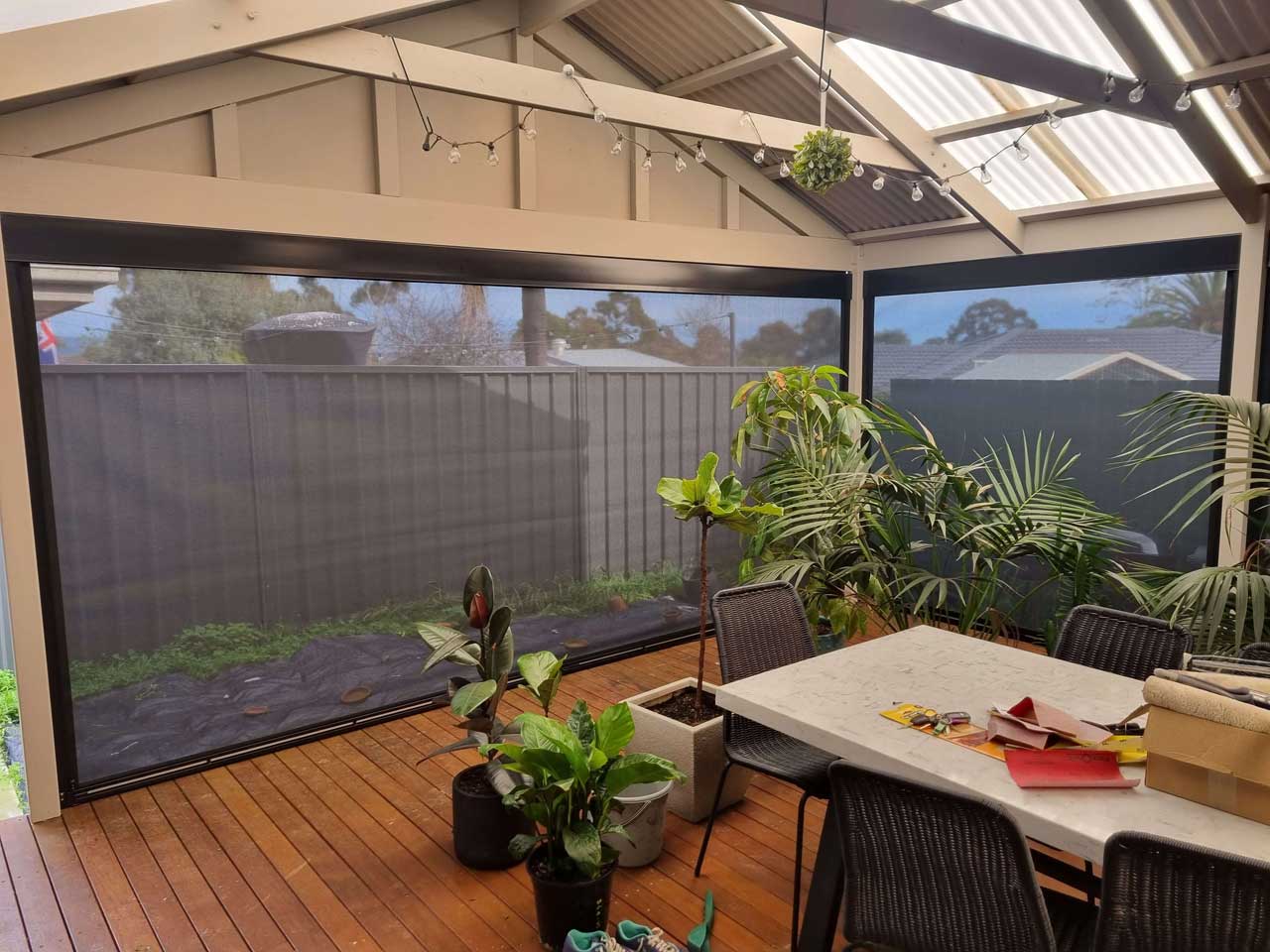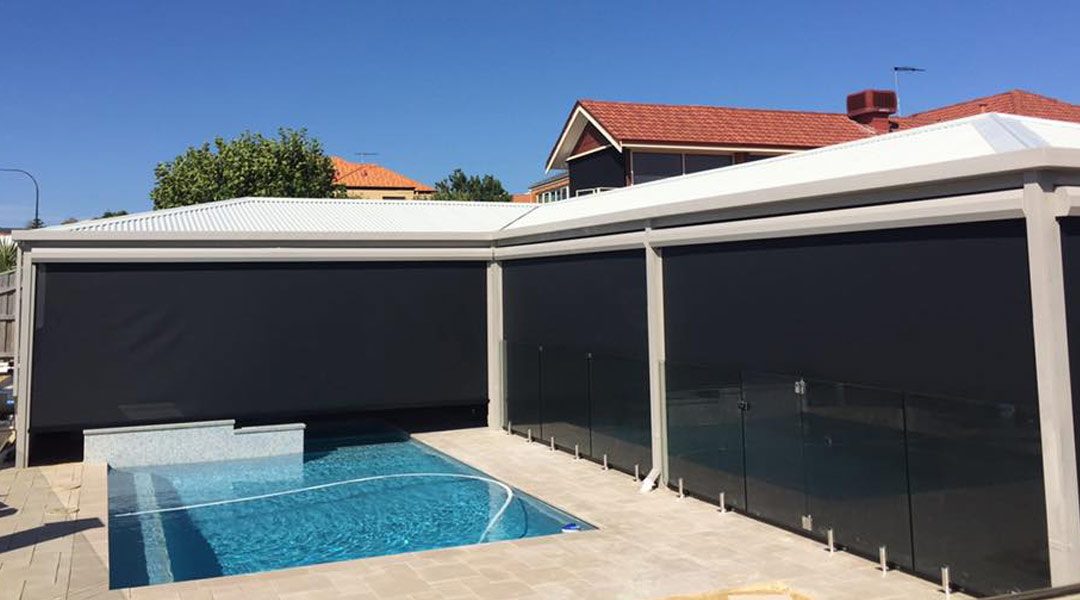 Patio Blinds Are Perfect For Summer
Australia can get seriously hot in summer, which is why having patio blinds are a necessity when sitting outdoors! These blinds work to block the sun from your patio area and help protect yourself and your family from the sun's harsh UV rays.
Our patio blinds don't just protect people. They also help to protect your patio and furniture from the elements as well.
As a result, reducing maintenance costs and eliminating the need to replace sun or water-damaged furniture. Get much more use out of your outdoor area by enclosing it with blinds and extending your house.
Our outdoor blinds are designed to be easy and hassle-free to use. The track-guided system is simple and safe to operate with no chains, ropes, or pullies involved. Using our patented spring-balanced track system, the patio blinds easily glide up and down, stopping in any position. This means you can have the blinds open to any setting. Allowing them to be more adaptable to different weather conditions and giving you a variety of uses for your blinds.