How To Save Your Money With Our Roller Shutters
Did you know our roller shutters are an everyday modern household essential with multiple uses? This includes acting as an extra layer of security, and controlling the light in your home. Whether you want to let the light in during the cooler months or block it out completely during the hot sizzling summer, you'll be able to control it with a simple click of a button, or an easy wind-up crank.
Having a movie night? No worries, fully enclose the shutters for a complete cinema experience. Doing some reading during the day? Don't use your electricity, leave your shutters up and save on your electricity bill! The possibilities are endless. Sound great? That's because it is, and there's no hassle involved. Read on to find out how our roller shutters come in handy and save on energy bills. 
Perfect For Shift Workers Or For An Afternoon Nap
One of the many great examples of our roller shutters controlling the light in your home is the fact you'll have complete darkness in your room. Whether you're a shift worker or need to take an afternoon nap, our roller shutters block the light 100%, giving you a well-deserved sleep-in or rest. It's perfect for shift workers all year round. Additionally, they're also great for privacy especially if you've got just a clear window.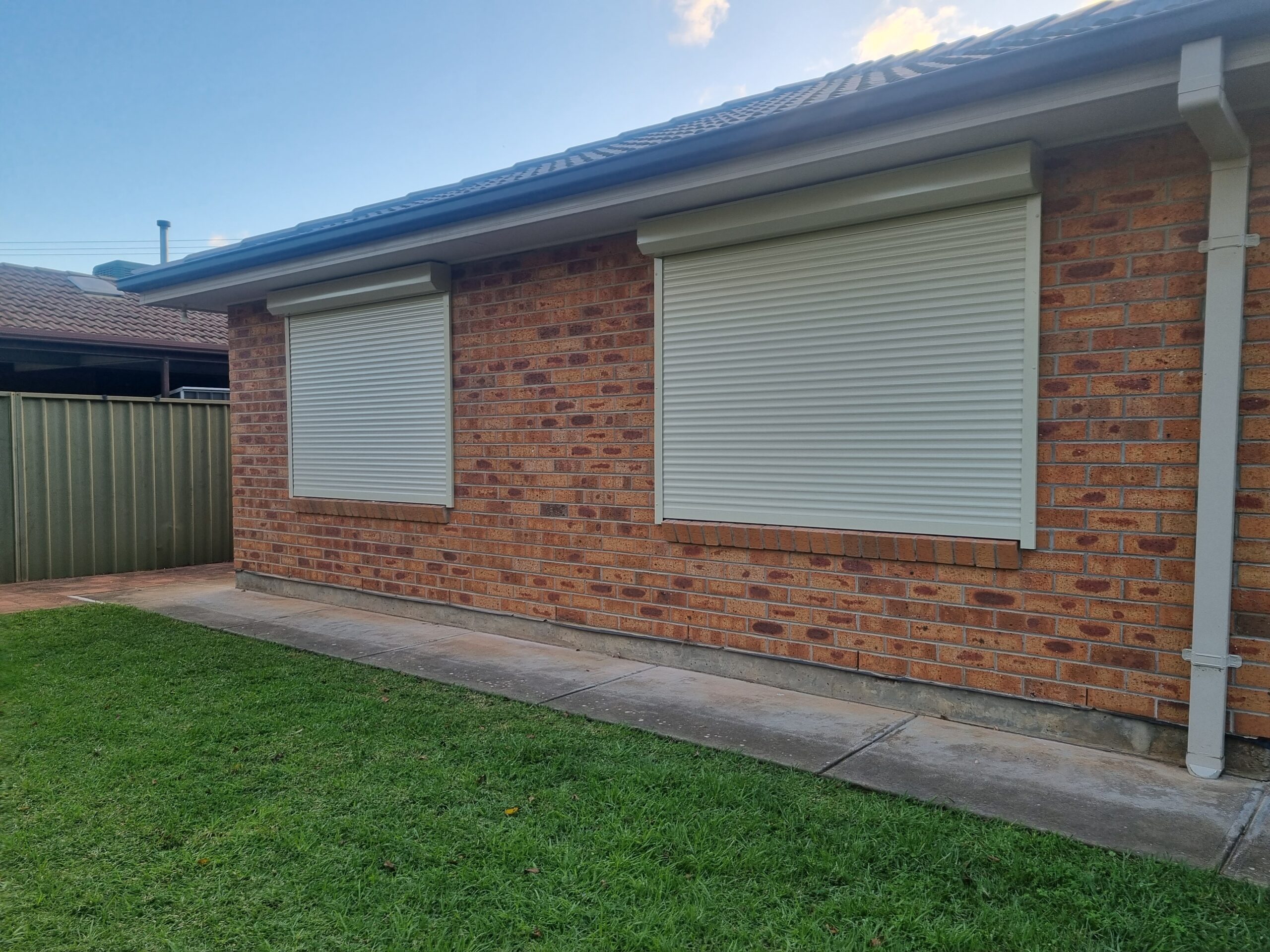 Save On Energy Bills
By installing our roller shutters in your Adelaide home, you can also save substantially on energy bills. When you have your shutters fully enclosed, you'll be saving on energy bills as our shutters reduce the heat and cold – so there's no need to constantly, or even at all, crank the air con or heater.
This also applies to electricity bills. Rather than using your electric light, use natural light! Adjust to your liking, whether you want all the light to come in or if you just want a bit to come in, it eventually adds up, and you may even be able to notice the difference in your energy bills right away.
Regardless if you choose electric or manual options, our roller shutters reduce heat and cold with 25% more insulation compared to other competitors in the Adelaide Roller Shutter market. At Just Quality, we use high-density foam, which is what creates the insulation and making our shutters market leading.
How It's Possible
As all our roller shutters are custom-made for each individual, we care about all the details and ensuring you're getting exactly what you want for your home. Here's why our shutters make for the best on the market for controlling the light;
Weight (per m2) – 4kg
Maximum Width – 3.6m
Maximum Area (m2) – 7.7
Gauge of Aluminum – 0.32mm
Profile on Slat Height – 40mm
Profile Slat Thickness – 9mm
Standard Guide Dimensions – 53mm
Standard Bottom Bar Dimensions – 50mm
Standard Axle – 50mm circular
As you can see from this we use quality, sturdy materials and dimensions that ensures a complete 100% block out with lighting, and reduction of heat and cold. Some competitors on the shutters market may use cheap plastic, non durable material and thinner dimensions, which therefore doesn't achieve complete blackout or weather protection.
Plus;
Minimum roll up size
Reduced greenhouse emissions
Protection from the weather and glare
Style choices (including wide range of colours)
Sound great? Want to have complete control of the lighting in your home, save on energy bills, plus add an extra layer of security? Of course, you do! Call us on 1300 813 813 or send us an enquiry online here.
Just Quality uses only the highest quality, durable, and Australian made materials.